The recent economic crisis has put a huge financial strain on many homeowners across California. If you are one of them, do not lose faith. You have worked hard for your home. You do not have to give it up and it is almost never too late to seek help. No matter what stage you are at in the foreclosure process, it is in your best interest to seek an experienced Arcadia bankruptcy lawyer who can provide effective bankruptcy representation.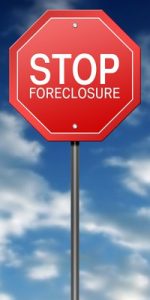 Get Immediate Foreclosure Relief
At the Hedtke Law Firm, if you are behind on mortgage payments and afraid of losing your house, we can file for bankruptcy and put an immediate stop to foreclosure. The filing of a Chapter 13 bankruptcy immediately stays all foreclosure proceedings.
Chapter 13 Bankruptcy Stops Foreclosure
If you fear home foreclosure or a sheriff's sale, we can help. Schedule a free initial consultation with the Hedtke Law Firm.
Call 626-593-1558 for a free consultation at our nearest office:
Arcadia • Upland • Moreno Valley
How Chapter 13 Bankruptcy Stops Foreclosure
If you are behind on mortgage payments, a foreclosure suit has been filed or a sheriff's sale has already been set, filing for Chapter 13 bankruptcy places an automatic stay on all creditors. Creditors also have to stop harassing you and must cease all demands for payment. The federal bankruptcy court is now protecting you.
In Chapter 13, you are allowed to pay any home mortgage arrearages over time. However, with Chapter 7, that is not an option and any past due payments have to be paid and the notes brought current. Once Chapter 13 bankruptcy is filed, you are able to restructure all unsecured loans (i.e. credit card debt, car loans, medical bills), which may end up helping you make your mortgage payments. The advantage of Chapter 13 over a Chapter 7 filing is that you are able to make a repayment plan that works for you, over a period as long as five years.
The Hedtke Law Firm is ready to help you save your home and set up a plan of repayment that you can afford. Call us at 626-593-1558 to set up your free initial consultation. In most cases, our legal fees are included in your Chapter 13 and are paid over time through your Chapter 13 Plan.