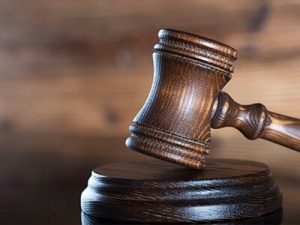 Filing for bankruptcy can be a difficult decision to make. With the help of an experienced bankruptcy attorney Arcadia CA, you can make the most of your opportunities under bankruptcy law, and obtain a fresh start.
You do not have to live with fear of debt collectors, foreclosure of your home, income garnishments, and judgements any longer.
"Hedtke Law Group" help people to get out from under unmanageable debt. With our help, you can take the first step to getting your life back and moving forward toward a new financial beginning.
With many years of experience specializing in bankruptcy law, we will guide you through the bankruptcy process and ensure that you get the best representation possible. Our law firm prides itself on helping honest, hard-working people that have gotten in over their heads, due to unforeseen situations or challenges in the economy.
Should I file for bankruptcy?
Bankruptcy is not always the best option for every person, nor is it the only option for addressing debt obligations. Each situation is unique, which is why it is important to speak with an experienced bankruptcy attorney who can help you evaluate your financials and determine the best solutions for you.
Can I file for bankruptcy myself?
You do not need to hire an attorney in order to file for bankruptcy. However, bankruptcy law is incredibly complex and always changing. It is best to work with an experienced bankruptcy lawyer who can advise you on the best options and how to prepare for the legal process.
Regardless of which type of bankruptcy you file, you will need to participate in mandatory credit counseling prior to filing your case with the court. While you are completing your training, Neil and his team will prepare any necessary legal paperwork. Once you have completed credit counseling, Neil will file your petition for bankruptcy and begin the formal legal proceedings.
For Chapter 7 bankruptcy, you will be called to a Trustee meeting 30 days after filing. At this time, creditors will be able to ask questions if any and the trustee will determine if there are any non-exempt in your case that may help satisfy your debt. You must then complete a financial management course. Creditors have 60 days to object to any discharge of debt. If there is no objection you will then receive your final Notice of Discharge within 4-6 weeks of completion.
For Chapter 13 bankruptcy, after completing Credit Counseling you must file a Statement of Financial Affairs and Plan which will outline how you will repay the debt over a 3 to 5-year period. All income deemed disposable based on IRS guidelines must go toward repaying debt. Some debt can be restructured, while others cannot. Neil can explain which debts fall into which category and help you develop your repayment plan. Creditors are given an opportunity to object to any elements of the proposed plan at the Plan Confirmation Hearing. Once the plan is approved you have 30 days to begin making payments. To remain compliant, you must make all payments on time or risk nullifying the agreement. You must also complete a financial management course prior to filing your final discharge request with the Trustee.
During your free consultation, one of our Bankruptcy Lawyers will review your financial situation, answer your questions, and recommend a personalised strategy for your needs. We can help with both Chapter 7 and Chapter 13 Bankruptcy filings.
In both types of bankruptcy, troubles such as creditor harassment, foreclosure, garnishments, and repossession actions must stop. You can focus on your life again, while our firm stands to protect you from the harassment of creditors.
"Hedtke Law Group" provide complete counsel, from filing to discharge. We will represent you at all required bankruptcy hearings, and address concerns of the trustee assigned to your case. Our goal will be to discharge as many debts as we can, while allowing you to keep most, if not all of your assets.
The advantages of choosing a bankruptcy lawyer Arcadia CA:
Put a stop to harassing collections calls
Help protect your vital assets, such as homes and cars
Provide assistance in Chapter 7 and Chapter 13 bankruptcy
Help protect your ability to gain future credit
Assist with foreclosure and short sale matters
Help you lower your interest rates, by modifying loans
YOU HAVE OPTIONS. YOU HAVE RIGHTS. YOU HAVE THE CHOICE to take back control of your financial future. Contact us at (626) 593-1558 for a free consultation.
Bankruptcy laws are designed to protect debtors. At the end of your bankruptcy, you should be better positioned to move forward and have the tools you need to succeed. Call us today.