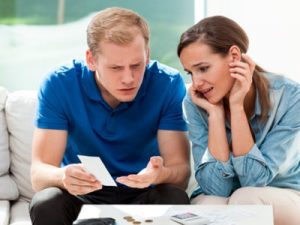 Chapter 7 bankruptcy can give you the fresh start that you need.
Chapter 7 is the most common type of personal bankruptcy. People file Chapter 7 to get a fresh financial start. It provides very effective relief from credit card debt, medical bills, ordinary civil judgements, personal loans, and other unsecured debts.
"Hedtke Law Group" will help ensure that key assets, such as your home or your retirement savings, are isolated from the sell-off of your other assets, allowing you to preserve a future, even as you develop a fresh start, financially.
Our attorneys work closely with you to evaluate your situation, your assets, and your goals, and then find the bankruptcy protection options that will meet your specific needs. For many clients, Chapter 7 bankruptcy is a natural fit, eliminating or reducing debt, collections and lawsuits, while giving you the ability to protect your home, future and family.
We provide experienced and personalized legal support. Our bankruptcy lawyers take a hands-on approach to client service. From your free initial consultation, through filing Chapter 7 bankruptcy, you'll work closely with our office and attorneys.
We will also help you work to protect your:
Home and Investment Properties
Car
Retirement — 401k, IRAs, Pensions
Social Security
Workers' Compensation Benefits
Wages
Personally-registered businesses
Are you still in a dilemma about whether or not bankruptcy is right for you? The best way to know for sure is to meet with one of our attorneys for a no-cost, no-obligation consultation.
Together, you will go through your situation and develop a list of options that best suits your specific case.
At the end of your meeting, you can rest assured that you're in good hands. When you're dealing with your financial future, it's important to have experience on your side.
To find out whether bankruptcy is right for you, schedule an appointment with our experienced team of Arcadia CA attorneys by calling us today at (626) 593-1558.
The Chapter Bankruptcy 7 Process
Chapter 7 Bankruptcy can eliminate most, if not all, of your unsecured debt. The process is relatively quick and may provide relief from the stress of unsecured debt within 6 months between filing and receiving a discharge. Best of all, there will be no payments to creditors. By working with an experienced attorney, all forms and bankruptcy schedules will be filed on your behalf.  In most cases, people may be able to keep their secured property such as house, cash, cars and retirement accounts. Additionally, Chapter 7 Bankruptcy protects against wage garnishment, collection calls, repossessions, foreclosure and lawsuits. Chapter 7 also provides an opportunity to repair your credit faster than other debt management strategies.  Your credit will be repaired by having your debt-to- income ratio improved by eliminating your unsecured debt and negative payment history.
Filing for Chapter 7 Bankruptcy
The first step in filing for Bankruptcy is to contact one of our qualified attorneys to determine if filing for Chapter 7 bankruptcy is right for you.  The attorney will determine your eligibility by conducting a means test. This test examines your incomes, assets, debts and exemptions against the IRS standards.  The law requires that anyone considering filing for Chapter 7 Bankruptcy receive credit counseling and take a Debtor Education Course. The attorney will assist you in obtaining the mandatory credit counseling and Debtor Education Course.  When it is time to file for Chapter 7 Bankruptcy, your attorney will assist you in filling out a petition and several other forms. These forms will contain details regarding your income, debts, money spent, any property sold or exempt and other items.  After the petition and forms have been filed, an Order of Relief will be issued to stop creditors from trying to collect what you owe.
Most people assume that you will lose all your property in the Chapter 7 Bankruptcy process. It is important to note that California is one of the more gracious states that allow you to keep your property.  If you are a resident of California, you are allowed under Federal Statute to keep your property by using all the available exemptions. The equity in your property is exempt; however, you will have to keep paying for the property in order to keep it. Chapter 7 Bankruptcy allows you to reaffirm the debt and continue making payments on the property. Once all payments have been made, the title is released and you will own the property.